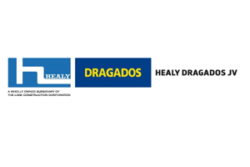 Healy Dragados PL3T Joint Venture – An Equal Opportunity Employer
***INVITATION TO BID***
Project: Purple Line Extension Section 3 Tunnels Project – Design/ Build
Owner: Los Angeles County Metropolitan Transportation Authority (METRO)
Location: Los Angeles County
Bid Date 2/28/2018 – 2:00PM PST
The joint venture partners of Healy Dragados PL3T are soliciting subcontractor and supplier quotations in the following categories of work:
– General and Civil Contracting
– Asphalt Paving
– Earthwork and Grading
– Demo
– Ready Mix Concrete Supply
– Rebar Supply and Installation
– Hauling and Trucking
– Sanitation Houses
– Equipment Rental
– Trailer and Storage Rental
– Misc. Metals
– Aggregates
– Fencing
– Landscaping and Irrigation
– Electrical Installation
– Surveying
– Geotechnical Instrumentation and Monitoring
– Environmental Services
– Site Security
– Safety & First Aid Training
– Laboratory Services
– Materials Testing
– Traffic Control
– Street Sweeping
– Pre and Post Inspections
– Video and Photography
– Janitorial Services
– Pest Control
– Water Treatment
– Tree Removal
– Erosion Control
– Technical Consultants
– Planning Services
– Temporary Engineering (PE) Services
The Project will extend the existing heavy rail subway Purple Line approximately 2.59 miles from the future Century City Constellation Station site. The Section 3 alignment extends beneath the City of Los Angeles, Caltrans (I-405), Los Angeles County, and Veterans Affairs (VA) Hospital property. The Work under this contract will include, but is not limited to, furnishing all management, coordination, professional services, labor, equipment, materials and other services to perform the final design and construction of twin bored tunnels for the Project as further described in the Statement of Work, Specifications, and other documents provided in the RFQ/RFP (No. C40403C1151 TUNNEL).
To be added to the interested vendors list please visit us at www.healydragadosjv.com
Contact our office by Phone: (702) 754-6459, Fax: (702) 754-6458,
DBE companies are highly encouraged to provide quotations.
Quotations must be received by 2/21/2018